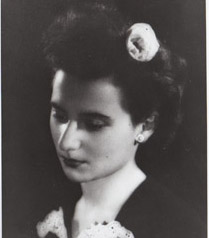 Beate Sirota Gordon
Beate Sirota Gordon has been a pioneer in introducing Asian Performing Arts and Asian visual arts to the U.S., as the first Director of Performing Arts of the Japan Society and later, as Director of Performing Arts, Film and Lectures of The Asia Society. Beate, at age 22, was one of twenty members of the Constitutional Assembly created in Japan in February of 1946 by General Douglas MacArthur. As Supreme Commander, Allied Powers, General MacArthur ordered the Assembly to draft a new constitution for the people of Occupied Japan.
In 1923, Beate Sirota was born in Vienna, to Leo and Augustine Sirota, both from Kiev. In 1922, her parents had become Austrian nationals: therefore, Beate was an Austrian citizen, too. Her father, Leo Sirota, an internationally-known pianist, was described as gthe second coming of Liszt.h In 1928, he was invited by Kosaku Yamada to give a six-months concert tour in Japan. The next year, in 1929, he was invited again to give concerts and teach at the Ueno Academy of Music, now known as the Tokyo National University for Fine Arts and Music. This time, the whole Sirota family went to Japan and lived in the Nogizaka district in Tokyo. Beate, who was five and half years old, entered the German School. The family was scheduled to stay for half a year, but because of Mr. Sirotafs great love for Japan, they stayed on. Beate changed schools in 1936 when the German School became nazified, and entered the American School in Japan. Sirotafs house became a salon of artists and patrons, Europeans who lived and worked in Japan, and Japanese such as the Tokugawa, Mitsui, and Azabuki families. Beate learned German, Japanese, English, Russian and French by socializing with friends who spoke these languages, and also began to be tutored in some of them.
In 1939, after graduating from the American School, Beate studied at Mills Collage, a college for women in Oakland, California. While there, she became aware of the rights of women, and the discrimination against women even in a democratic country such as the U.S. In 1941, because of the war between the USA and Japan, she could not communicate with her parents who had remained in Japan.
Graduating from Mills College with honors in 1943, she acquired American citizenship in January 1945. From 1943 till the end of the war, she worked at the FCCfs Foreign Broadcast Intelligence Service, at the Office of War Information, as well as at Time Magazine. She wanted to go back to Japan, but was told that she could not go to an occupied country as a plain civilian. Therefore, she asked to be hired by General Headquarters Supreme Commander Allied Powers, as a civilian attached to the Army, and returned to Japan as the first civilian woman after the end of the war. She finally became reunited with her parents in devastated Japan.
At GHQ, she became a member of the Government Section, which was to draft the new Japanese Constitution. Ms. Sirota was chosen to write the womenfs rights clause for this constitution and, on March 4, 1946, she participated in the famous secret session between American and Japanese officials who determined which articles would be included in the final document. This extraordinary document guarantees women equal rights with men, ensures the nationfs peaceful role in world affairs, and has remained unamended to this day.
For almost half a century, Ms. Sirota Gordon did not speak publicly about her contribution to this Constitution, but since 1995, for a variety of reasons, she started to talk about it in numerous lectures and also in her memoir, The Only Woman in the Room (Kodansha International Ltd.1998). As tensions and military conflicts around the globe escalate, Ms. Gordon has decided to make a concerted effort to spread the word about the Japanese Constitutionfs articles on womenfs right and peace.
| Beate with her parents and Kosaku Yamada in 1928 | Party at Sirota es House in 1933 |
| --- | --- |
| Beate at the German School in 1936 | Beate at Mills College in 1941 |
| ID from the War Department | Beate with GHQ staff members in 1946 |
| GHQ members at the Diet when Emperor Hirohito promulgated the new Japanese Constitution | Beate leaves Japan for San Francisco in 1947 |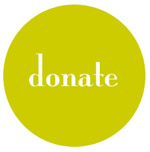 Go Back to the Panel Discussion Page
Go Back to Atomic Sunshine Exhibition Committee Home Page