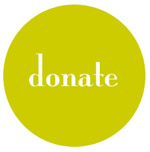 For Making this Exhibition travel to Korea and Japan!
Following the panel discussion and film screening events and art exhibition in New York, the exhibition "Into the Atomic Sunshine - Post War Art under Japanese Peace Constitution Article 9" will travels to Tokyo (August 6 - August 24, 2008), Yokohama (Yokohama Zaim), Kyoto and Okinawa. However, due to the character of this exhibition, the exhibition committee has a hard time to complete the fundraising to realize this whole travelling exhibition. Your support is critical for us, so please consider your generous support.
The donation starts from $100. For the donors of more than $1,000, all the financial report will be reported after the completion of the project. Also for the corporate sponsors, we will advertise the company through our printed materials and website. All donors' name will be printed on our exhibition catalogues.
If you have any questions regarding this project, please send us e-mail to article9@gmail.com. Also we are able to send you the detailed info of the exhibition project. Also if you want to know further details, please ask us by sending an e-mail to the same address.
RESONA BANK, LTD. Swift Code: DIWAJPJT
Shinjyuku Branch, Branch #: 299
Checking Account #: 3398948
Name of the account: Atomic Sunshine Kyujyo to Nihon Jikkou Iinkai (Atomic Sunshine Article 9 and Japan Exhibition Committee)
Chair: Shinya Watanabe
We are looking forward to getting supports from all of you.
Sincerely yours,
Shinya Watanabe
Chair, "Atomic Sunshine - Article 9 and Japan" Exhibition Committee
Go Back to Atomic Sunshine Exhibition Committee Home Page